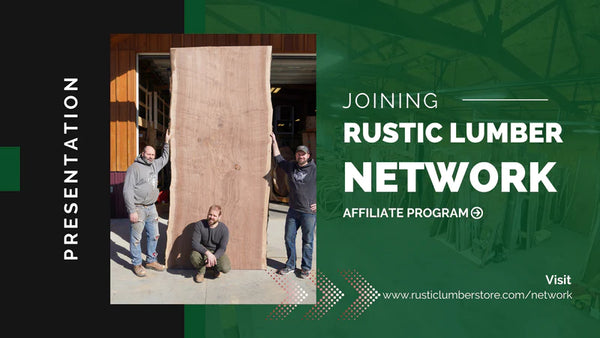 Affiliate program for the small guys.
Affiliate programs are a powerful marketing tool that businesses use to increase their revenue and build brand awareness. We value all of our loyal woodworkers and have a great affiliate incentives program.
In the context of woodworking, affiliate programs can be an excellent way to monetize the content you create using the company's products. By becoming an affiliate, you can earn a commission for every sale made through your unique referral link or discount code. Moreover, you can also benefit from the company's marketing efforts, which can help increase the visibility of your content and reach a wider audience. And as a bonus, your audience will receive a personalized discount code to use.
As a woodworking company, we value our loyal customers and offer a robust affiliate program to help them grow their business. We understand that as a content creator, you want to share your art with the world and promote the products you use to create it. Therefore, we designed our affiliate program to reward you for your efforts and support.
One of the main benefits of our program is that we help promote your projects by sharing them on our social media channels. This not only helps increase the visibility of your content but also gives you a chance to connect with other like-minded individuals and grow your network.
We believe that our affiliate program is a great way for you to support our business and increase our product sales while earning a commission for yourself. To ensure that the program is fair and transparent, we have laid out all the rules and regulations on our website. We have also recently updated our policy to allow affiliates to use their discount codes for their own purchases, subject to certain conditions.
In summary, our affiliate program is an excellent way for woodworking enthusiasts to monetize their content, promote our products, and earn a commission for each sale made through their referral. With our personalized discount codes, social media promotion, and clear guidelines, we strive to create a mutually beneficial partnership that supports your growth as a content creator and our business as a woodworking company.