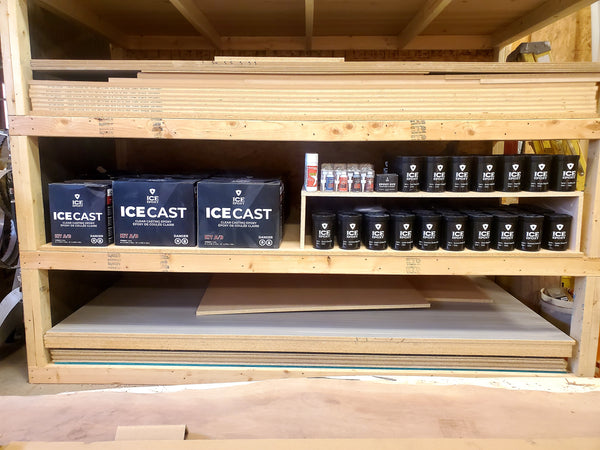 Ice epoxy and starbond adhesives now in stock!
We continue to build our store into the ultimate one stop woodworking paradise! We now officially expanded into stocking Ice Epoxy, metallic pigment and Starbond adhesives. We are committed to serve our customers the best way possible and that means to always expand our product line.
Ice Epoxy is the premier brand of epoxy at the best prices in the industry. No where will you find a higher quality epoxy at a lower price point than Ice brand epoxy. We also stock 18 metallic pigment colors and dye colors. 
Starbond is the leader in CA glues and been the go to product for wood working professionals for over 40 years. Starbond is the ultimate product to fix cracks and knots strong and quickly. With the accelerator spray you can fill knots and cracks and sand with in 10 seconds!
Next month we will be expanding our product line with Black Forest Products wood finish oil and ceramic coatings! This is a new product specially formulated to give wood protection unparralell to any other hand rubbed oils on the market.
Check out the products here